Having a go with Proline Prism Tyres for the next round on carpet. Luckily, before I got the glue out, I noticed they are asymettrical, so there is a right and a wrong way of mounting them.
Notice the row of wedge spikes on the edge of the tyre? Is this the outside side?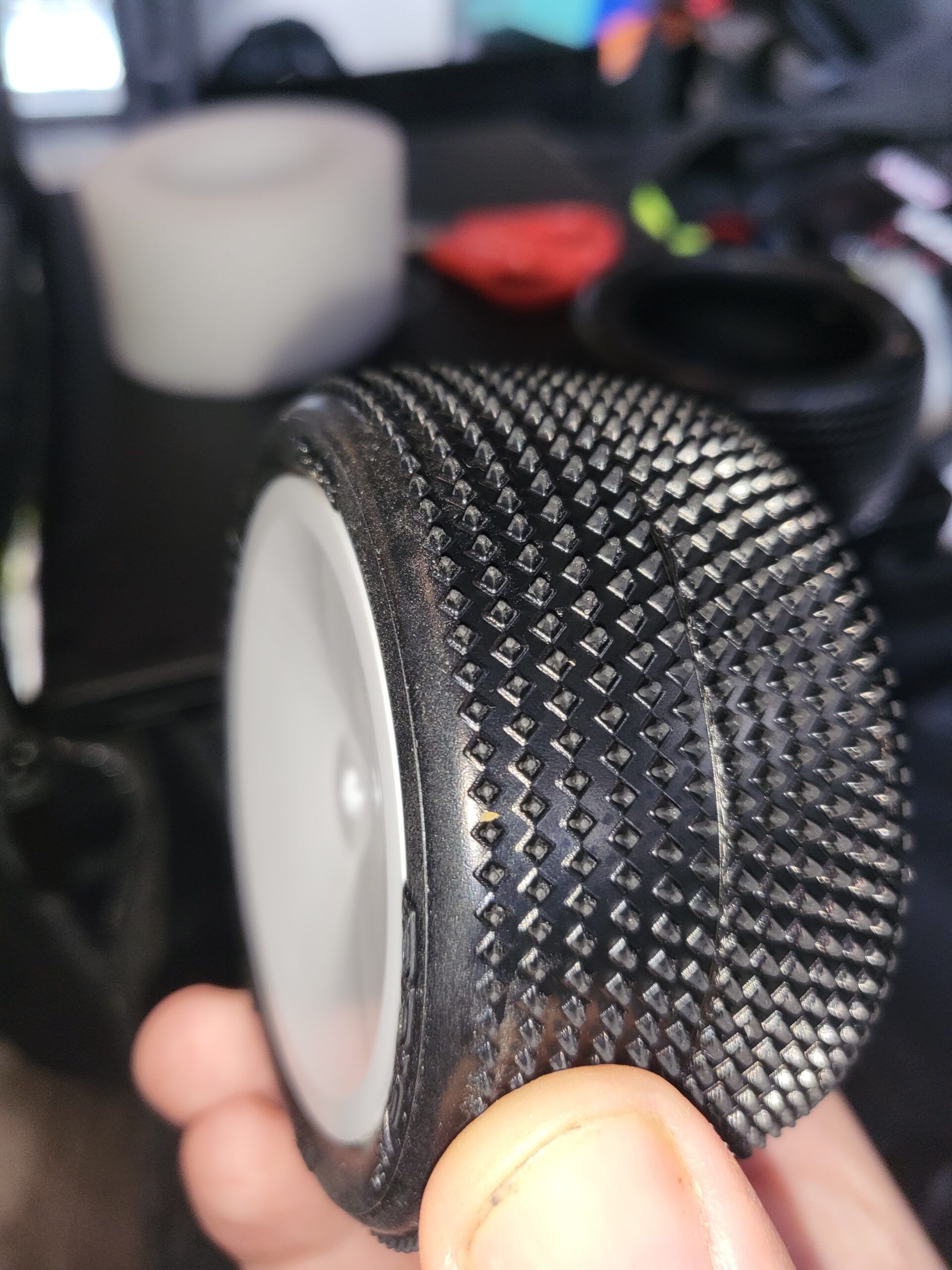 And this is the other side, which I think is the inside ?