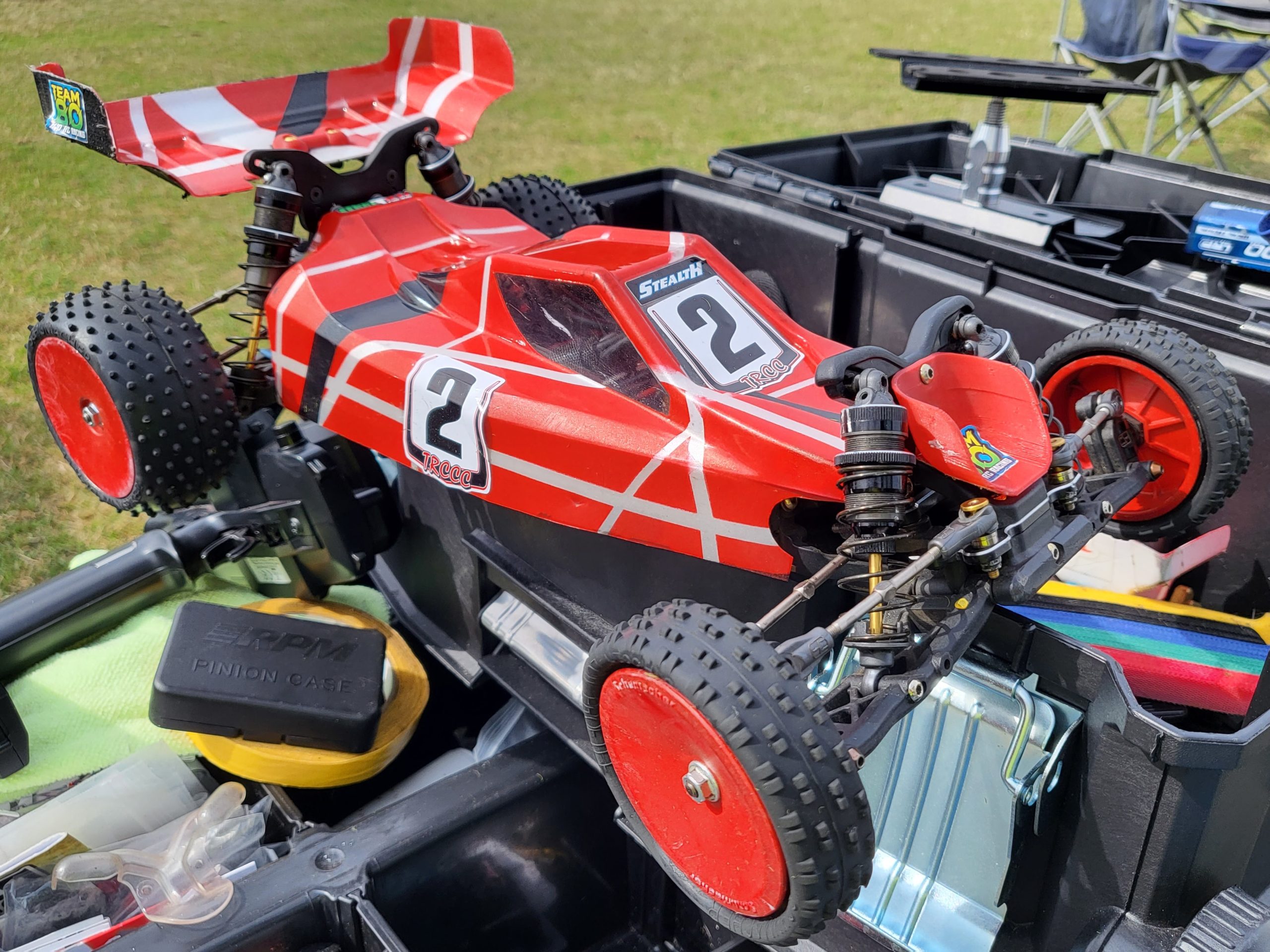 Driving still scrappy when it matters, but I started the day with a smashing 12 lapper in a clean run. Then the remaining qualifiers and final were silly mistakes that made what could have been a B final and a good result.
That is where the car was 🙂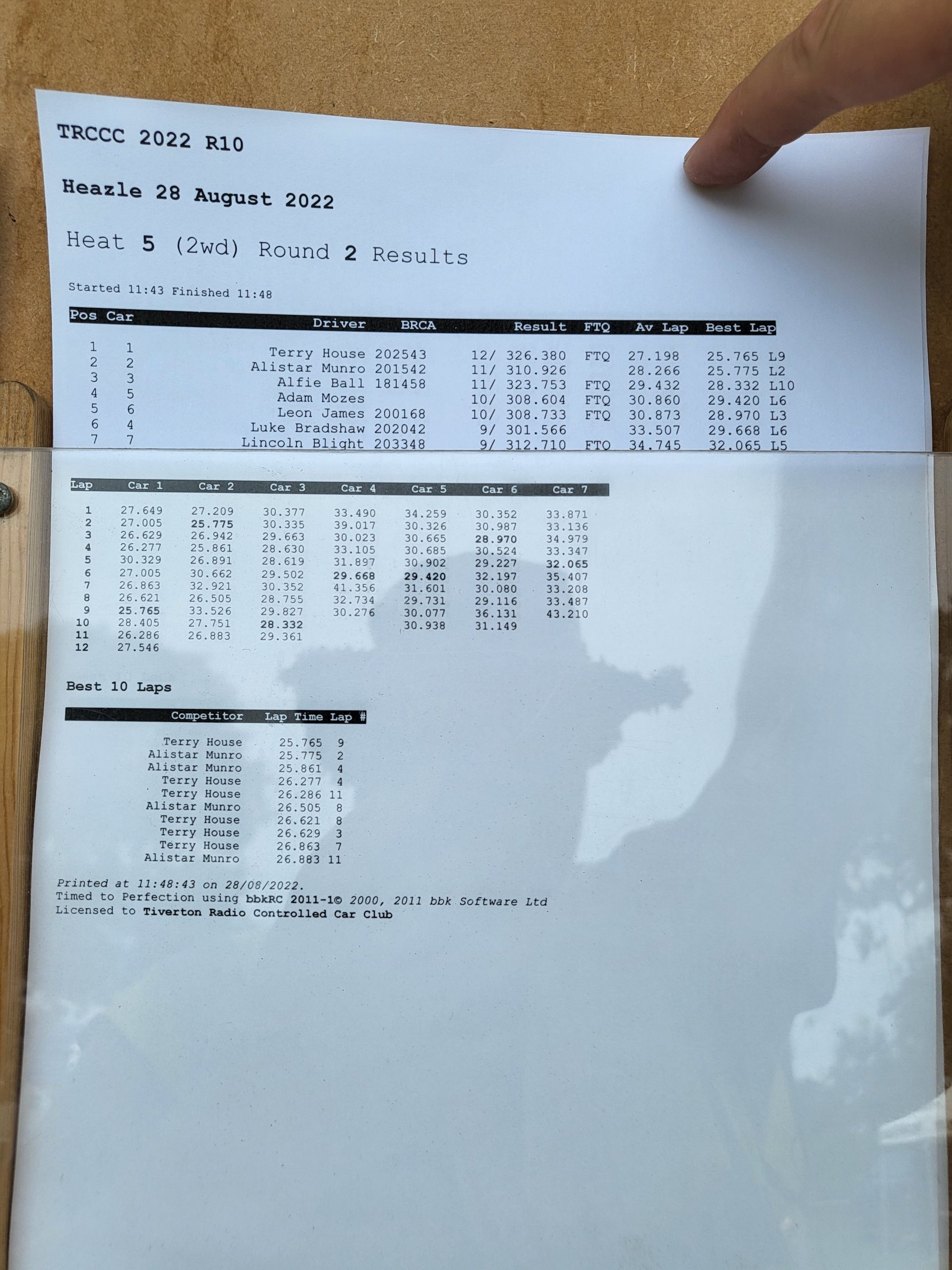 And 11 laps 310 was where my driving was the rest of the day. One positive to take from the day was I managed to get into the "Steering waggle" over the table top jump, which weirdly, really does seem to work.