2 days of work on Bodyshells. Yesterday I started on the original Associated shell. I did it in a bit of a rush, and experimented with waterslide decals under the paint. This method works, but you have to plan it very carefully, and you can't rush it. The black stripe on the nose was a complete mess. It's a bit tricky because the original "Frankie" or Frankenstrat guitar, built and used by Eddie Van Halen and the inspiration for my livery, is in a very shabby state. But there is a rule in the book that shells must be neatly finished. So It really needed a repair job.
So, I took the Dremmel to the Black Nose Stripe, and I was suprised how abrasive a tool I had to use and how much energy had to go into getting it off. But I was quite pleased at the result for a first attempt.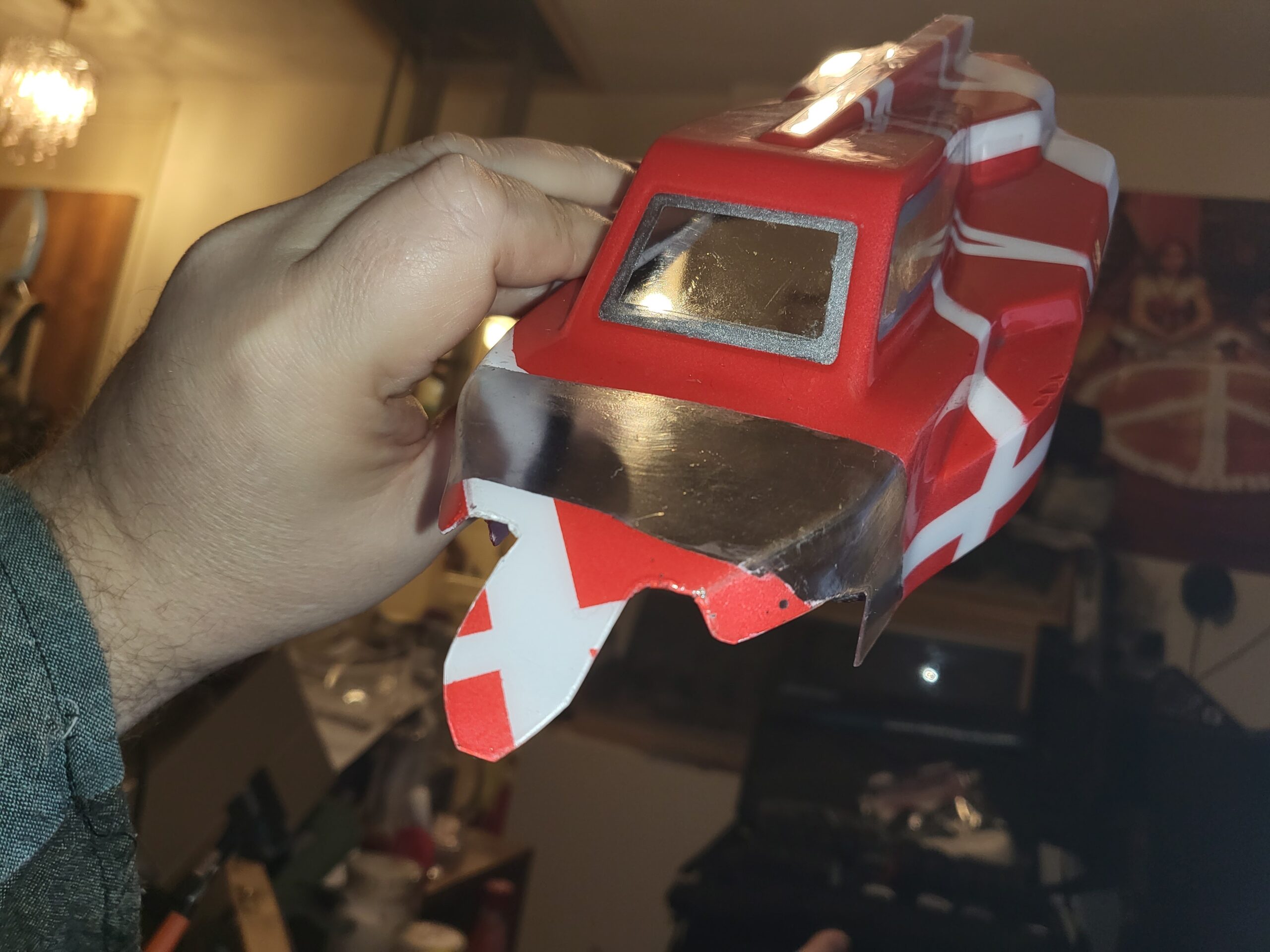 There were a few other scratches here and there that needed attention.
So that was all good. Onto today, and I have a new Jconcepts Body that I'd like as a really smart "Sunday Best" The masking for the 1st and darkest colour always takes ages, but there's a bell curve of quality related to how much time and effort you put into it. After and awful long time with masking tape an Scalpel, time for the airbrush and Black Paint to come out.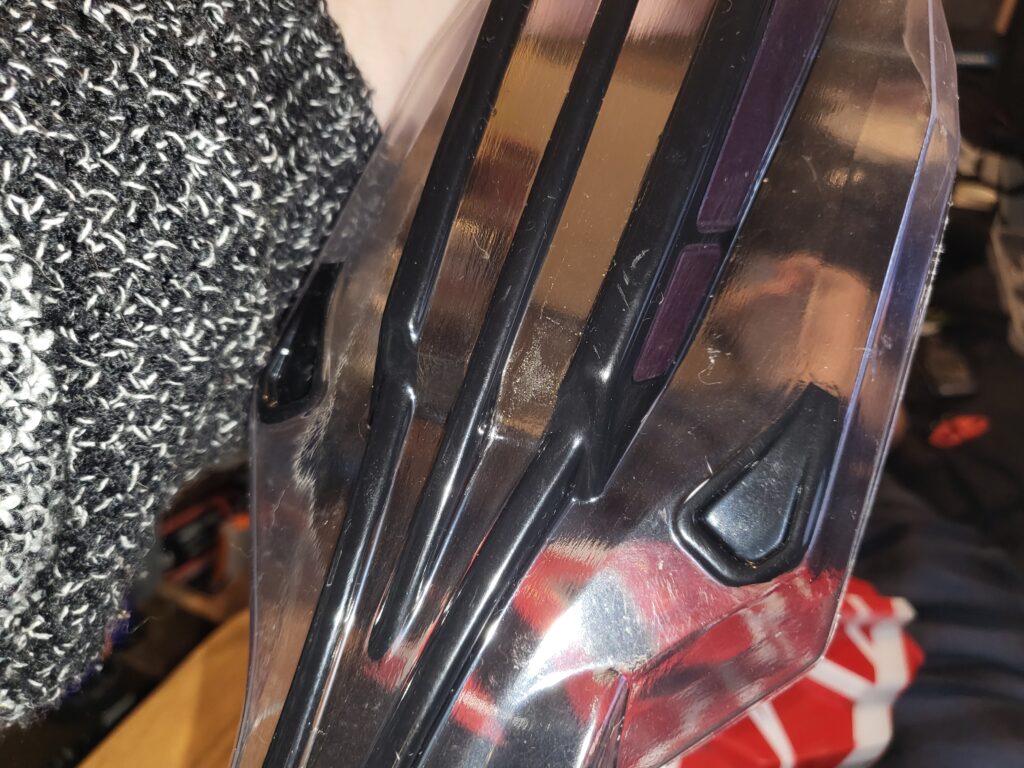 Chuffed with that! Quite sharp lines where I wanted them to be, with not too much bleed. And while I had the airbrush out, I redid the Associated nose…
A host of jobs still on the to-do list, but it's all good.